Welcome to MayanWhiteWater.com...
If you are a kayaker or rafter or riverboarder, this is your link to explore the rivers and creeks of northern Central America. Join me in the adventure! --Greg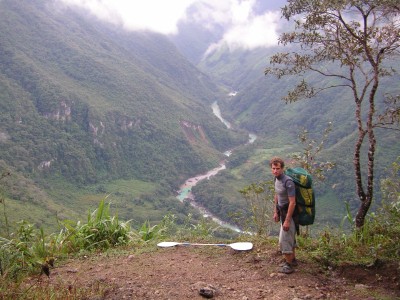 "Northern Central America" includes the land of the ancient Maya and these modern-day states:
Chiapas. This is Mexico's southernmost state, which includes famous jungle-waterfall rivers like the Jataté and Santo Domingo, and also holds many unknown creeking gems.
Belize. Known for its island reefs, Belize has some of the densest wildlife in Central America and some unique rivers.
Guatemala. Here you will find the highest mountains of Central America, as well as the largest number and variety of rivers.
El Salvador. This small country has the best surfing in the region, and some good rivers to boot.
Honduras. Almost as many rivers and as much variety as Guatemala.
Nicaragua. Some mountains in the northern giving some even lesser-kinown creeking opportunities.
Click one of the links at the top of the page to investigate further.
Disclaimer: all information provided in the MayanWhiteWater.com website is provided without warranty of any kind. Please read the tips page.